You've read a ton of books and online articles on baby sleep and sleep training methods and STILL every bedtime is a battle.

You know sleep training doesn't work.

You want to do the best you can for your children, but you keep making the same mistakes that make you feel anxious, stressed out and second guessing every little thing.
You are scared, stressed and uncertain about how you will get through these years of sleep deprivation.
---
There really, truly is another answer.
I've developed a proven method for alleviating the pain, fear and frustration that comes with bedtime parenting.
After implementing The DREAM Method, parents experience greater confidence, increased satisfaction in their relationships, and a deepened bond with their child. We will not get your child sleeping through the night at any cost, but we will get you all sleeping better, feeling happier and experiencing greater peace overall.

This approach was created using all the knowledge I have gained over the last two decades: the power of self-talk, developmental psychology, emotional intelligence, the law of attraction, nutrition and self-care.
How is life different after The Dream Method for Healthy Family Sleep program?
You now understand exactly what to expect. And what not to expect.

You have a menu of ways to keep your baby content, calm and satiated and strategies to deal with nighttime parenting without sacrificing your own wellbeing.


You are flexible, relaxed, and confident, able to fully embrace this precious and critical time in your baby's life.


The Dream Method is made up of 5 critical modules:
D: Do it Now, Drop it, Delegate it and Decide When
Babies and toddlers are a lot of work, and they take up most of your time. When you have spent so much of your life being free and able to do what you want (for the most part), adjusting to this massive change of pace is something for which no one prepares you. In this module, you will create strategies to consciously make space for your children, both literally and emotionally. In doing so, you will be able to savour and enjoy this precious time and waste less time fighting against it.
R: Realistic Sleeping Environment
In this module, you will let go of old-fashioned nursery set ups that don't work for the very real and regular night time needs of your baby or toddler. You will create an amazing sleep set-up that supports breastfeeding and night time parenting which allows everyone to get the maximum amount of safe sleep possible.
E: Eating, Exercise, and Emotions
This is the longest module in the program with the biggest long-term impact to your life with small children. You will learn the best foods to help you sleep your best and that give you sustained energy and balanced mood for the demands of parenting in the early years. You will learn some easy ways to incorporate exercise into your lifestyle with little ones in tow. You will also learn the top five emotional "competencies" needed for mothering gracefully and joyfully and how to strengthen them within yourself.
A: Attachment Parenting Principles
There are eight principles of Attachment Parenting; understanding how these principles are incorporated into your parenting, and the reasons behind them, keep your intuition in the driver's seat and improves your confidence as a parent. As you clear the clouds from your brain and parent from your heart, you will find concrete, actionable ways to make night time parenting much easier for everyone.
M: Managing Expectations
Congratulations! At this point, you have carved out a space for life with little ones and have sleeping set ups that make you happy. In this final module you will learn what to expect with sleep progressions, what sorts of changes affect your children's sleep and how to cope through (even more) challenging times.

Join my Exclusive Facebook Group for The Dream Method for Healthy Family Sleep participants.
Open exclusively to my students, this amazingly supportive community is led by me, and it is a safe place for you to post questions, reflections and insights as you work through the program. I am in the group daily, providing feedback, coaching you through the modules and posting videos to deepen the work.
Here, you will meet your "virtual village" and make new friends who share your core values and parenting philosophy. Your membership to the group never expires. I can't wait to meet you in here!
I'm not currently accepting new clients, so this Facebook group is the only place where you can find me providing one-on-one coaching and support!
Sign up today to gain immediate access to all modules and the Facebook community, and start sleeping better tonight!
Your Instructor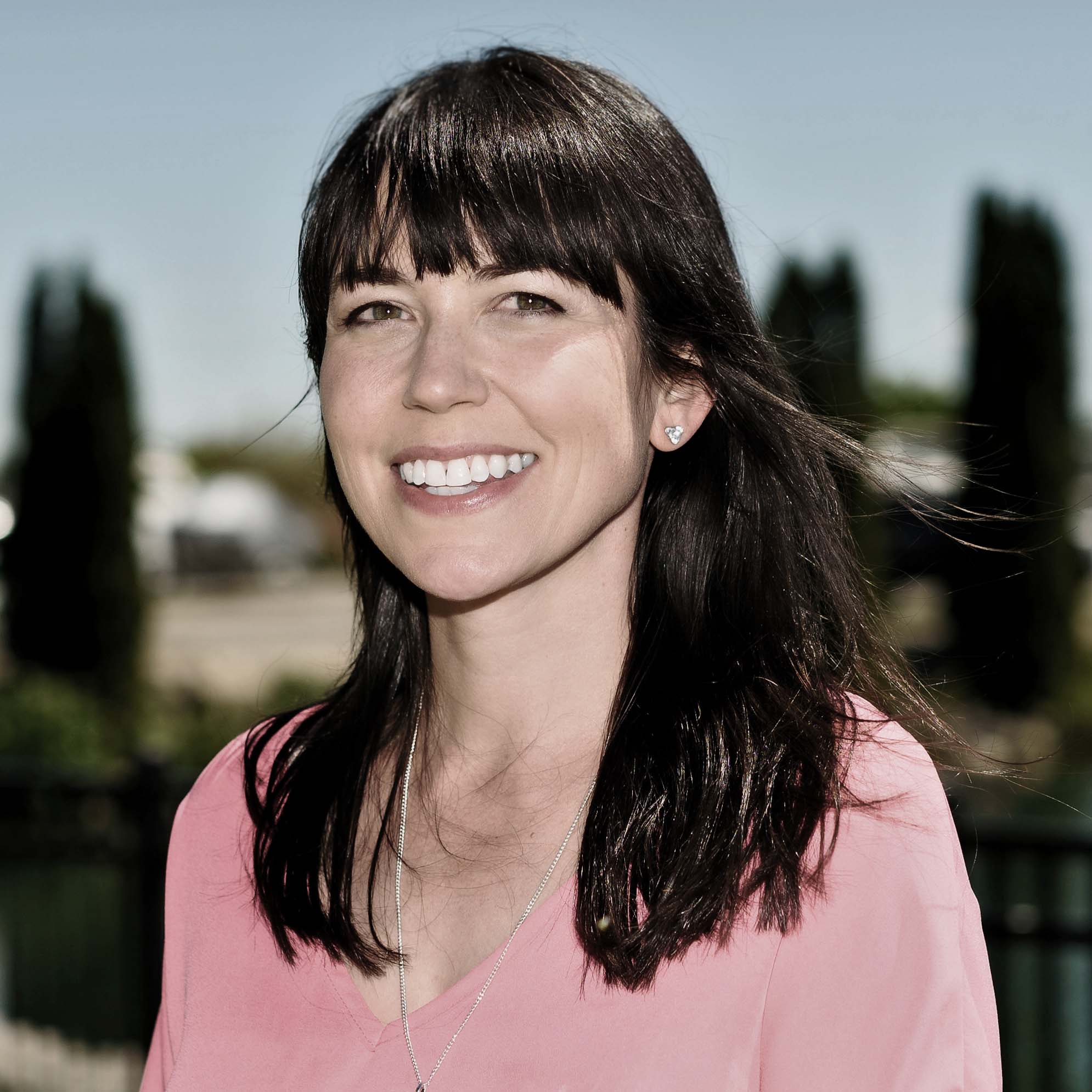 I know exactly how it feels, trying to navigate the rough waters of new parenthood. There are so many things no one warns you about. The lack of sleep, for one.
A lifetime certified Dr. Sears Health Coach, and President of Attachment Parenting Canada, I created my programs and methods by combining years of study in the fields of health and nutrition, social sciences, adult learning, psychology, affirmations and the law of attraction. I have studied psychodynamic psychotherapy, and am certified in the coaching specialties of family nutrition, attachment parenting, and emotional intelligence.

This course was created using all the knowledge I had been implementing in various roles over the last two decades. The power of self-talk, the law of attraction, developmental psychology, emotional intelligence, nutrition and self-care. I created journaling exercises, affirmations, coaching questions and problem-solving formulas to help each client create clear actionable steps to see big differences that end up positively impacting every facet of their lives.
I hope you'll join me in The Dream Method, a course where parents and caregivers learn how to create space for their baby (emotionally and time-wise), the science of infant sleep, the benefits of attachment parenting, creating a nursery that works for your lifestyle, and a variety of holistic strategies to allow parents to THRIVE during this pivotal time in their lives.
Class Curriculum
Welcome to The Dream Method for Healthy Family Sleep
Available in days
days after you enroll
D: Do it Now, Drop, Delegate and Decide When
Available in days
days after you enroll
R: Realistic Sleeping Set-Ups
Available in days
days after you enroll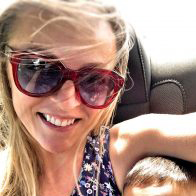 "I was looking for someone to guide me through sleep training when my son turned 4 months and I was exhausted and all these baby books were really confusing and stressing me out even more. All I knew was that I did not want to sleep train my child and did not want to traumatize him with crying, but I was looking for support and guidance in helping my son sleep easier.
Brandie helped me accept my new role as a mother, something I think every new mom goes through and identifies with at some point. She focused on me rather than my baby, which is something no sleep trainer does these days.
To say that Brandie helped me find myself as a mother is an understatement. If you want to start loving yourself as a mother, learn to read your baby's needs, and be in control of the important aspects of your life, then do yourself a favour and hire Brandie and I promise you will not regret it.!"
- Joanne B, Former Client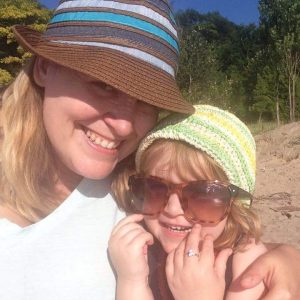 "When my usually perfect sleeper decided that bed time would be pm instead of I started considering cry it out after all, most of my friends have done it and they seemed to be getting lots of sleep. Since I had gone back to work I also felt the pressure to have baby-free work time in the evening, so trust me, baby and I were both feeling the stress. After about 7 nights I caved and called out for advice and you were there for me.
When you took time out of your busy schedule to talk to me for over an hour not only did you make me feel cared for, and supported but you never made me feel silly about all the questions I had. I felt like your advice came from a place of understanding and loved that you let me feel relaxed and empowered, rather than giving me a list of things to do. I truly felt like being happy, relaxed, and normal was just what I needed. Thanks again for all of your knowledge and support, I really appreciate it!"
- Kelly H., Former Client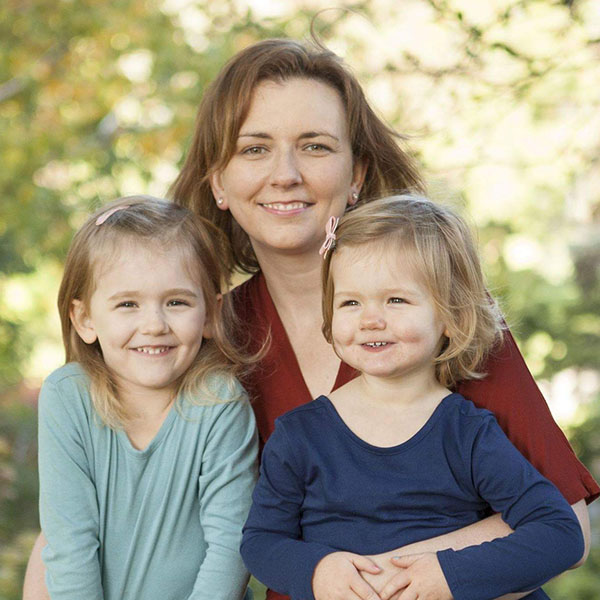 "We really appreciated the help you gave us. You were super reassuring and comforting, especially at a time when I was feeling like I was being badly judged as a mom by some people because my daughter wasn't what some would call a good sleeper.
Things are much better now after implementing the plan you made us. Thank you for all your hard work making this for us!"
- J. Boyle, Former Client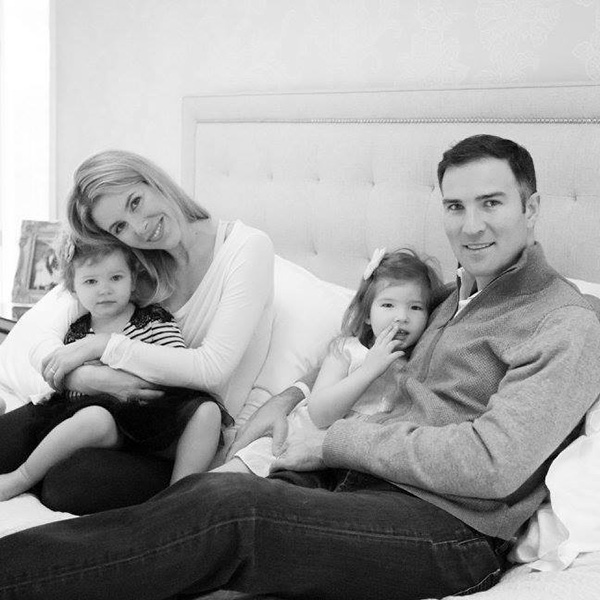 "Brandie has an incredible knowledge of infant sleep that is based in science and research. She is an amazing and knowledgeable sleep educator who advocates for both parents and babies and supports families to make informed decisions around healthy sleep for their family. She has created a phenomenal (and very inspirational) course to certify others to become Infant Sleep Educators and spread the word about normal, healthy infant sleep behaviors. She is actively involved in answering questions and supporting her students so that they get a really deep understanding of the material that is presented. I cannot say enough good things about her course and program. Thank you :)"
- Lauren H., Former Student
"I met Brandie through the Infant Sleep Educator course with Bebo Mia. She is such a fountain of knowledge! She is up to date on all the current research, and shares her knowledge in such a kind, thoughtful, non-judgemental way. The guidance and support she offers her students is amazing! She can often be found online, coaching her students through challenging scenarios. If you have a chance to take a class with Brandie, I would highly recommend you go for it!!"
- Stacey S., Former Student
Frequently Asked Questions
What does The Dream Method program cover?
In The Dream Method, parents and caregivers learn how to create space for their baby (emotionally and time-wise), the science of infant sleep, the benefits of attachment parenting, creating a nursery that works for your lifestyle, and a variety of holistic strategies to allow parents to THRIVE during this pivotal time in their lives. Journaling exercises and self-assessments throughout the 6 classes will help parents understand themselves and their triggers better, and how to mitigate these areas for less stress and better balance.
For whom is The Dream Method Program best suited?
The Dream Method is intended for parents or caregivers of children 0-4 who are interested in knowing more about their child's sleep and how to best cope during this time without resorting to sleep-training.
What kind of support do you provide to clients after taking one of your classes?
Parents or caregivers taking The Dream Method online program become part of an online community where they can post questions, receive support, and meet their virtual village of like-minded parents. Access to this group never expires, and it is monitored daily.
When does the course start and finish?
The course starts now and never ends! It is a completely self-paced online course - you decide when you start and when you finish.
How long do I have access to the course?
How does lifetime access sound? After enrolling, you have unlimited access to this course for as long as you like - across any and all devices you own.
What if I am unhappy with the course?
I would never want you to be unhappy! If you are unsatisfied with your purchase, contact me in the first 14 days and I will give you a full refund.
Sign up today to gain immediate access to all modules AND join the exclusive Facebook community!